"I like the way the sunshine. Yeah, come down and nourish this life," New York-based rapper/singer KAYPAIGE confidently sings on her new release, "So Right to Me."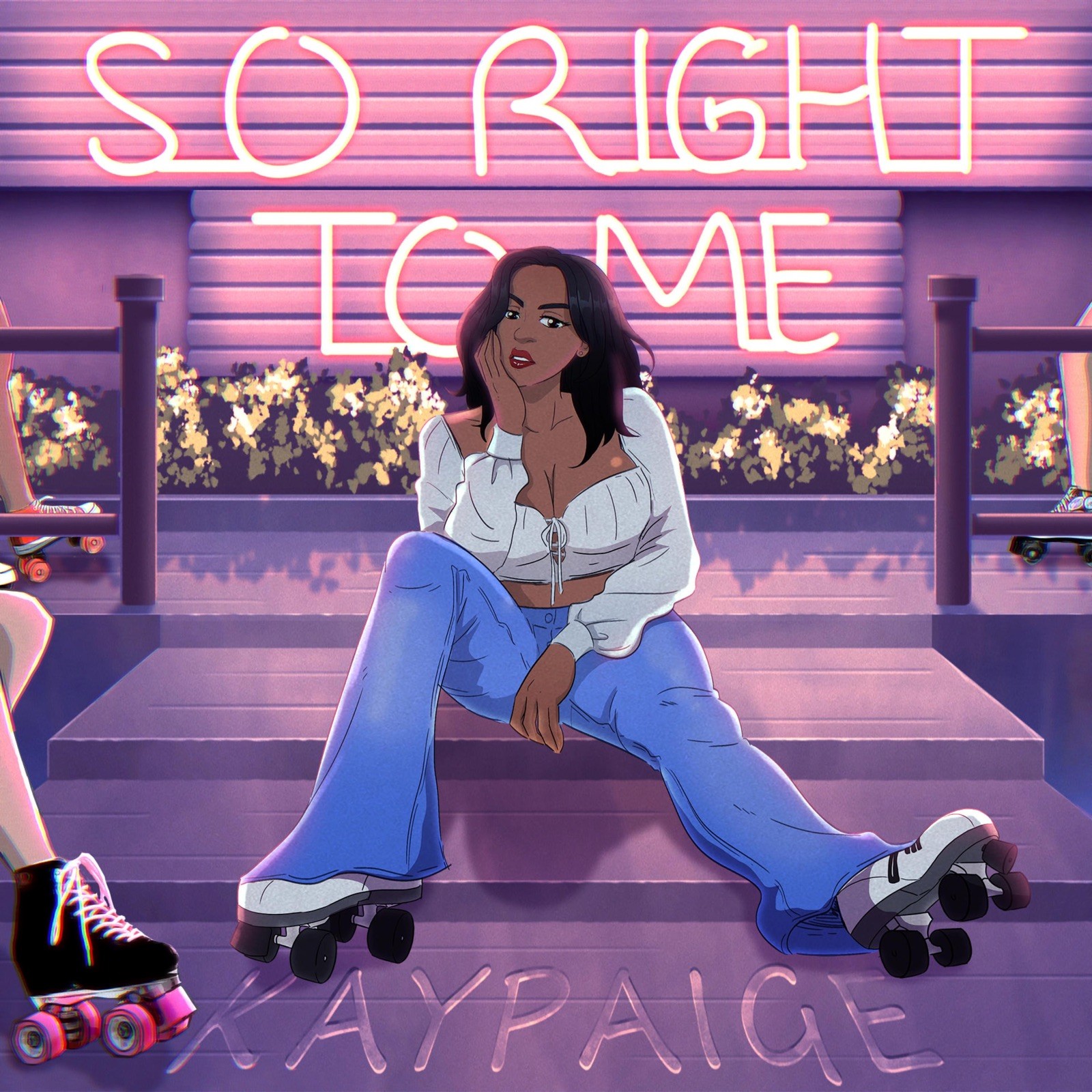 RELEASE INFO:
KAYPAIGE「So Right to Me」Ft. Ted Park
2021.9.17 Digital Release
https://ampl.ink/SoRightToMe
KAYPAIGE comes full force with playful and energetic vocals, a great anthem for those who are ready to feel joy in their lives again.
One of the most exciting parts of the track is the production because KAYPAIGE has an itch for travel. The song was written in South Korea, produced in England, and recorded in the United States. Not only is the production completely international, but it features well-known Korean-American artist Ted Park. Park gained popularity through his viral TikToks and Instagram posts. He has gained a large following on Instagram, Tiktok, and Youtube; his vocals give the track a fantastic sound.
Due to KAYPAIGE's race, she was told that she couldn't move in the music direction that she wanted. The songstress goes into detail about it here,
"I've always enjoyed exploring a host of different influences. People were quick to tell me that I should find a sound or image fitting for an urban artist' like me, but I've always hated that restriction. Some of the best things come out of experimentation and cultural exchange. I learned that most when I was living abroad.
"
However, KAYPAIGE isn't worrying about her limitations or what other people say; she hopes to experiment with Rap, Bubblegum Pop, and Rock. I'd say she's doing a great job at creating her own lane and has gained a large following while doing so.
Check out KAYPAIGE's new single "So Right to Me" below!
CONNECT WITH KAYPAIGE:
YouTube:http://www.youtube.com/paigeyoungmusic
Instagram:http://www.instagram.com/itskaypaige
TikTok:https://www.tiktok.com/@itskaypaigestorytimes
Official Website:http://www.itskaypaige.com
Credits:
Megan Pounds Photography
Young! Music